O Gauge Britannia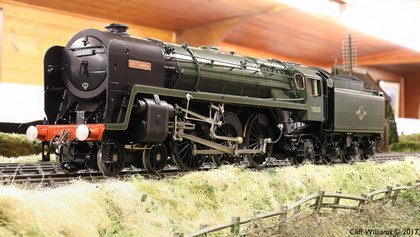 Our latest model is now in stock, we are able to offer a renumbering/renaming service if required for a loco of the same smoke, deflector, front step & tender configuration, please contact us to discuss this if you are interested.
Extensively researched including changes to front steps and changes to coupling rods.
BR1, BR1A & BR1D tenders
Smoke deflectors - original with handrails, GWR - 6 hand holes, LMR type 1 & type 2 - 2 hand holes
Locos are listed by regional allocation
SPECIAL OFFER
Buy a model and receive free of charge a fully finished Finescalebrass
J50 (Choice of LNER or BR livery), whilst stock last.